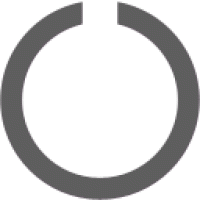 Product
Flex VCE 45 H AC Safety Vacuum Cleaner 240v only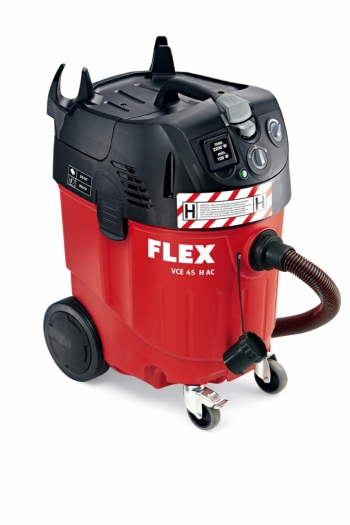 ---
Flex VCE 45 H AC Safety Vacuum Cleaner 240v only
Safety vacuum cleaner with automatic filter cleaning system, 45 L, class H
The high-performance turbine ensures both a high suction capacity and a high vacuum. The outcome is an excellent extraction result
Automatic switch-on and 15 seconds run-on
Continuous automatic flat filter cleaning ensures no loss of suction
The flat-fold filter design is such that the container capacity can be optimally used for dust and dirt
Suitable for wet vacuuming: with electronic liquid level control
Suction control, suction adapted to the tool by stepless control
With power take off and electronic automatic on/off. Soft start stops any voltage peaks at the start and the run-on feature empties any remaining dust in the vacuum hose
The all-in antistatic equipment prevents any static charging at the implement or suction hose
Flow sensor technology monitors the volumetric flow and any dropping of the suction capacity under the prescribed minimum figure is reported by an acoustic signal
Equipped with large wheels and two swivel guide rollers
Scope for tool storage on top of vacuum cleaner and accessories depot for suction nozzles and tubes at the back
Safety filter bag for the safe disposal of the dust collected. Double-walled filter bag with additional PE cover, sealable
Safety vacuum cleaner class H: suitable for all dusts with TLV values < 0.1 mg/m³. Suitable for dry, non-flammable dusts that are harmful to the health and carcinogenic substances incl. asbestos
Ideal to remove mould, restore roofs and walls insulated with mineral wool and remove asbestos. Sanding dust from wooden surfaces that have been impregnated with hazardous wood preservatives and from painted surfaces with paint that contains substances such as lead, nickel, cadmium, chromium, zinc chromate, etc.
Safety Equipment
| Technical attributes | |
| --- | --- |
| Rated power P | 1000 watt |
| Power input P. max. | 1150 watt |
| Max. volume flow | 2300 l/min |
| Max. vacuum | 22000 Pa |
| Filter surface | 6000 cm² |
| Container volume | 43 l |
| Capacity liquid | 30 l |
| Power take off | 100-2200 watt |
| Size (W x L x H) | 520 x 380 x 695 mm |
| Weight | 13,5 kg |